Jeffrey H. Feldman, Electrocution Lawyer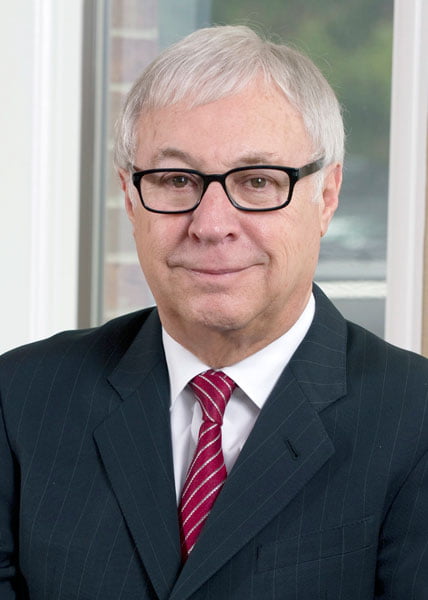 Jeffrey H. Feldman is a renowned personal injury lawyer who focuses primarily on electrocution cases throughout the U.S.  He has been protecting families whose lives have been devastated by electric shock and electrocution fatalities for over 35 years.
Jeffrey has tried more electrocution cases than most other injury lawyers in the country. He's also secured several multi-million dollar verdicts and settlements on behalf of his clients, many who have lost loved ones in electrocution accidents.
The driving force behind Jeffrey's success is truly making a difference in the lives of his clients, as well as preventing injuries and deaths. He does so by uncovering every act of negligence and bad decision that power companies made leading up to the accident cases he litigates — and holding them accountable for hurting and killing innocent people. This sends a message to power companies that put profits over safety by hitting them where it most hurts — in their pocket books. It also helps institute new industry safety practices that are designed to protect the public.
Jeffrey's incredible intelligence and attention to detail is founded in law, engineering and medicine. As a child, Jeffrey was exposed to groundbreaking advances in the medical field: His father, a doctor, had a fellowship with Albert Sabin and helped develop and produce the Polio vaccine. When Jeffrey decided to become a trial lawyer, he naturally gravitated to cases that had complexity and required medical knowledge.
In his first electrocution case more than 30 years ago (Estate of Caroline Marie Bell v. Detroit Edison Company), Jeff had the honor of representing the family of a 5-year old girl who was tragically killed when she came into contact with a down power line in rural Michigan, which was hidden under leaves after a storm.
As a result of the multi-million dollar verdict Jeffrey secured in Bell v. Edison, a public safety campaign was instituted, where a famous NBA basketball player warned children, "Look up for power lines!"
Here's more information about Jeffrey's extensive experience:
Notable cases
Professional licenses and associations
Legal experience
Memberships and affiliations
Education
Reviews for Jeffrey
Notable cases
Jeffrey has tried numerous cases to completion in the state and federal court systems, with a tremendous record of success. While Jeffrey's home base is Farmington Hills, Michigan, he has handled electrocution cases and various other injury cases in many states throughout the country. Most of Jeffrey's largest settlements are "confidential," and include numerous multi-million dollar electrocution, burn injury, malpractice and product liability cases. Examples of Jeff's noteworthy settlement and trial results in electrocution cases include:
$6.1 million jury verdict (plus sanctions and interest, bringing total to $10 million), Wayne County, Michigan
Wrongful death of 5-year-old against Detroit Edison, involving negligent installation/maintenance of power lines
Confidential settlement against a utility company for the wrongful death of a 12-year-old boy who was struck on the head by a lighting pole that fell when he was riding his bike on a public street.
Confidential settlement against an electric utility company for the wrongful death of an elderly man who was electrocuted by a downed power line after a storm.
Confidential settlement of a wrongful death case against an electric utility company, after a man attempted to retrieve a toy from a tree, and inadvertently contacted a power line with a pole he was holding.
Confidential settlement of a wrongful death case against an electric utility company, arising from the electrocution of a man who was installing a TV antennae on his home, and inadvertently contacted an energized power line.
$2.5 million settlement in Washtenaw County, Michigan, against the successor to a power press manufacturer, and a prior owner/maintainer of the press, when a shaft fractured and the press operator was hit in the head by a falling piece of metal.
Confidential settlement against an electric utility company, arising from allegations that a guy wire lacked proper yellow sheathing, depriving a playing child of conspicuity, and creating a tripping hazard.
Professional licenses and associations
Jeff has consulted with and worked on electrocution cases across the country.
He is licensed to practice law in several states and courts across the country, including:
Michigan
Florida
Wyoming
New York
Michigan Federal Courts
U.S. Court of Claims
Jeff Feldman and the Electrocution Lawyers can litigate in all 50 states. Jeff works with local counsel and receives Pro Hac Vice admission to litigate catastrophic electrocution shock injury and death cases at no increased attorney fee or cost to the client.
Legal experience
The Electrocution Lawyers, national law firm
Partner, Trial Attorney, January 2014-present
Michigan Auto Law, Farmington Hills, MI
Of Counsel, 2002-present
Lopatin, Miller, et. al, Southfield, MI
Of Counsel, 1997-2002
Law Offices of Jeffrey H. Feldman, Southfield, MI
Sole Proprietor, 1985-1997
Rader, Eisenberg and Feldman, PC, Detroit, MI
Partner, 1974-1984
Memberships and affiliations
Michigan Association for Justice
American Association for Justice
Wyoming Trial Lawyers Association
American Arbitration Association
Wayne County Mediation Tribunal Association
Education
Wayne State University Law School
Graduated Cum Laude and with additional academic honors
Boston University
Reviews for Jeffrey
" I've known Jeff Feldman for 25 years and I can say with certainty that he's extremely dedicated, thorough, brilliant and passionate in his work representing injury victims. I don't know any other attorney who has the level of competence he has in electrocution cases, or who litigates them more thoroughly." – Rick Arcaro, Esq., Sarasota, Fl
"Jeff Feldman is gentleman that has spent 40 years in this profession. During those 40 years, he has been referred cases from all over the U.S…. He specializes in something even more specialized than tort law, and that's electrocution cases, Detroit Edison cases, other Edison and consumer cases from around the country… Jeff Feldman is really the smartest guy I've ever met. He does so much work, prepares so well, that probably for any type of case in tort law, I would refer to Jeff. He's just very bright, very tenacious and an excellent trial lawyer. And those are the things that you need to be successful in our profession." – Leonard Koltonow, Esq., Detroit, MI
Click here for more reviews on Jeffrey, as well as to read the rest of Mr. Arcaro's testimonial and watch a video of Mr. Koltonow.